Susan is a Board-Certified Family Life Coach with a master's degree in education and 30 years of teaching and coaching experience with both children and adults. Her expertise is in building connection in families and classrooms by developing social/emotional intelligence for healthier families and resilient children. In addition, she is privileged to serve as Director of Family Ministry for her church.
Vice Chair - Christi Howard
Christi is the owner of Me Time 4 Mom, a life coaching business for moms. When she works with moms, they team up to create achievable, actionable goals which focus on time allocation, stress management, positive motivation, mindfulness, and self-compassion. Once moms create time for themselves, they become fantastic examples for their families. Her goal is for moms to be the best living example of what they want their children to embrace and become in the world. She has a B.S. in Family and Consumer Science and is a Certified Professional Coach.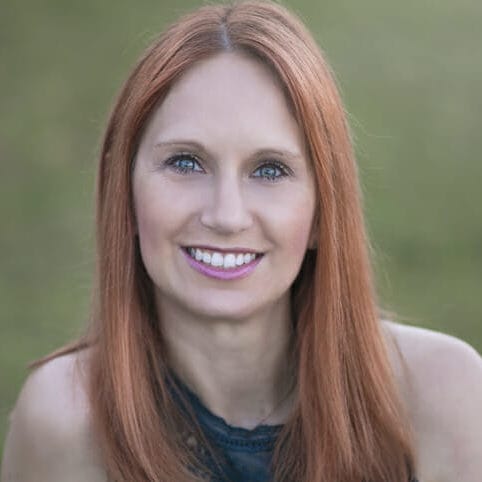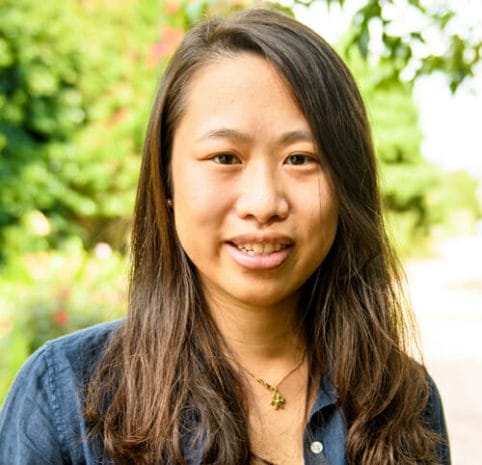 Alice is a Youth, Family and Community Science student at North Carolina State and is originally from Taiwan. She is outgoing and enjoys helping people and participating in community services. She developed an interest in becoming a teacher and felt rewarded when she used her free time volunteering to teach basic economics, which she studied in college. She has been a teacher for six years and not only teaches her students professional knowledge but she also helps them to handle peer and family problems. Thus she decided to study further to strengthen her basic knowledge in the field of youth and families as well as to become a professional family life educator in the future.
Secretary - Jennifer James
Jennifer James has 13 years of experience as an educator, counselor, and life coach, guiding women and families in enhancing their spiritual, physical, and mental health. In her current role, she is the CEO and Certified Life Coach for her business WHoly Mom Coaching LLC, where she collaborates with mothers, empowering them to ignite their true selves by uniting their mind, body, and spiritual presence. She leads a podcast that encourages continued and sustainable growth in by facilitating sessions that teach life skills to women and families.

Jennifer is well-versed in creating a haven for women to share their stories of resilience, healing, loss, wellness, growth, and advocates for mental health. She is dedicated to recognizing and responding to individual and cultural differences of women, young and old, and is an approachable leader that works cooperatively and communicates effectively with clients and members of the community.
Executive Board Member-at-Large - OPEN
Position OPEN!  Would you be excited to serve in this role for the FLCA and families everywhere? If so, contact Susan, FLCA Chair at Susan@susanholtcoaching.com.
Immediate Past Chair - Kimberly Allen, Ph.D., BCC, CFLE
Kimberly Allen, Ph.D., BCC, CFLE is Interim Associate Dean and Director of Academic Programs and Professor in the College of Agriculture and Life Sciences at NCSU as well as Co-Creator of the Family Life Coaching Association. Dr. Allen has over 20 year's experience working with youth and their families and her research interests include student success, family life coaching, teaching with technology, parenting, and relationship education. Dr. Allen is author of the book Theory, Research, and Practical Guidelines for Family Life Coaching.
Position OPEN!  Would you be excited to serve in this role for the FLCA and families everywhere? If so, contact Susan, FLCA Chair at Susan@susanholtcoaching.com.
Praise Fowowe is a family life innovator, coach and the creator of Family Systems Engineering Programming, a family life model that assists family life coaches in improving their diagnostic tools and intervention management. In the last 19 years, Praise has pioneered the family life coaching sector in West Africa and mentored family life coaches across Africa, North America and Europe.
Praise consults for governments, organizations and faith- based communities in promoting peaceful co-existence through effective family systems.  He is the founder of the Institute of Family Engineering and Development, Africa.
Emerging Coaches Co-Chair - Autumn Guin
Autumn Cano-Guin, PhD, BCC teaches Family Life Coaching in the Department of Agricultural and Human Sciences and directs healthy living and STEM programs for NC 4-H at NC State University. She serves nationally as a Program Success Coach for the Children, Youth, and Families At-Risk Professional Development and Technical Assistance Center. Her scholarly interests include program development with marginalized audiences, parenting, youth development, family life coaching, adverse childhood experiences, protective factors, nonformal education, and educator professional development. She is a nationally recognized program design and evaluation expert with over 20 years of experience. Autumn also serves as a leader coach and develops curricula at her church. She is most passionate about her family including her partner of 25 years, Michael, 2 adult children, 2 grandchildren, 2 grand dogs, and a bearded dragon.
Autumn H. Cano-Guin, Ph.D., BCC (she, her, hers)
NC 4-H Youth Development Program Design & Evaluation Specialist
Adjunct Assistant Professor, Agricultural & Human Sciences
North Carolina State University


Emerging Coaches Co-Chair - Tiffany Burnette
Tiffany Burnette, MT-BC, CFLE-P owns Rhythm & Cadence Family Services, LLC, and offers family life coaching and education primarily through music-based activities to families wanting to manage stress and enhance developmental relationships. She provides various services and programs in-person and online; two of which are discussion groups integrating group coaching and lyric analysis and songwriting around mental health topics that benefit family relationships and function; and a family group development program she calls "Family Dynamics!" using the AI model of coaching. She enjoys offering experiential learning opportunities for parent-child bonding to those in new family structures. She is passionate about supporting those from diverse families and challenging circumstances. She has enjoyed mentoring through the FLCA mentorship program and continues to take every opportunity for growth. She lives in Apex with her husband, three boys, and their bearded dragon (Shredder). She loves all things Earth and sky.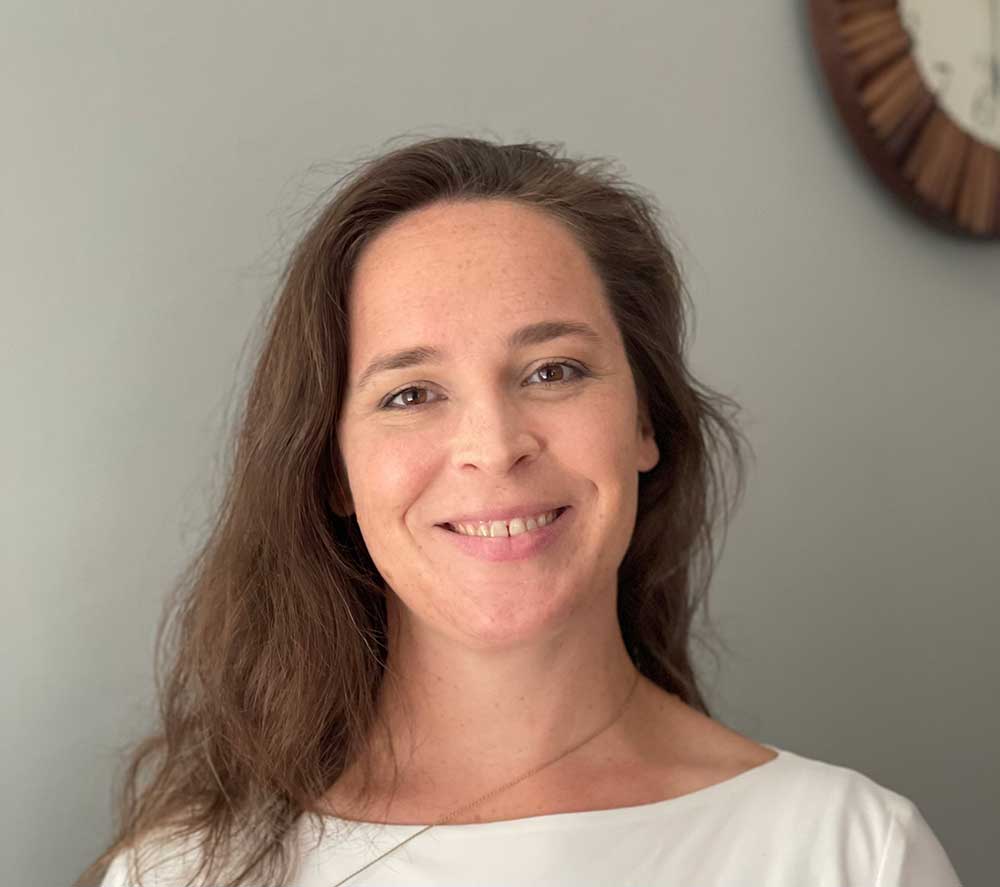 Fundraising Committee Chair - OPEN
Position OPEN!  Would you be excited to serve in this role for the FLCA and families everywhere? If so, contact Susan, FLCA Chair at Susan@susanholtcoaching.com.
Marketing Co-Chair - Deidra M. Craig, M.Ed.
Deidra Craig is the Distance Education Coordinator for the College of Agriculture and Life Sciences at North Carolina State University. Her background includes instructional support, distance learning and training and strategic digital marketing and communications for higher education. Previously, Deidra was the Communications Specialist for the Youth, Family, and Community Sciences Academic program. She is an active member of the Association for Communication Excellence ACE, a professional organization providing networking opportunities and resources to support those working in the field of agriculture and family science. Deidra received 2 bachelor's degrees in English and Mass Communication Studies, a graduate certificate in Teaching, Training and Educational Technology and a master's degree in Training and Development. She is passionate about online learning and improving the online learning experience through effective instructional design tools, online educational resources and creative marketing strategies. 
Marketing Co-Chair - Erin Richardson
Erin Richardson is a Raleigh, NC native and is currently employed with Triangle Family Services where she is the Coordinator for the Emergency Housing department. She has been in the field of Social Work for about seven years, following receiving her Bachelor's Degree in Social Work from Livingstone College. Erin enjoys reading, traveling, being a mom and wife and she also LOVES coaching and assisting others reach their goals and aspirations. When she is not working her day job, Erin is also diligently running her Coaching Business "Reaching Destinies" where she is coaching those that she serves on life and transition, and working with them to find and practice the best technique to reach their destiny!
Membership Chair - Kayla Bereijo
As a graduate from Humboldt State University, Kayla holds a bachelors degree in Child Development and Family Studies. With over a decade experience working with youth and families, Kayla has worked in community, education, and multi-cultural based settings. This experience includes serving with the Peace Corps as a Community Development Specialist in Timor-Leste, working as an Early Childhood Education Specialist for a learning center in Spain, and as a Preschool Teacher in California. In her current role, she is a Project Assistant for the Orange County Department of Education where she works with youth to develop leadership skills and prevention education. Kayla is in the process of becoming a fully credentialed Family Life Educator and plans to transition into coaching.
Professional Enrichment Chair - Ali Tepper, M.Ed.
Ali is a certified parenting instructor, family coach, and Director of Curriculum at Read to Lead. She is a Fulbright scholar, holds a master's degree in Elementary Education, and is a former classroom teacher. She has more than a decade of experience developing social-emotional learning curricula and game-based learning products for children and adolescents. She coaches parents struggling with challenging behaviors with their children and is passionate about strengthening the parent-child connection. She is a certified instructor through Hand in Hand Parenting and leads support groups where she teaches trauma-informed practices and listening tools that build confidence, cooperation, and security within the family. She lives in Austin, Texas with her hubby, two children, and Spaniel.
Research Chair - Luz Dalia Sanchez
Dr. LuzDalia holds a Ph.D. from the University of Minnesota, and her expertise includes qualitative research -phenomenology- and mixed research methodological approaches. In addition, Dr. Sanchez is an MD, with a master's degree in Community Psychology. She is a certified Family and Parent Educator and Parent Coach from Minnesota. Dr. Sanchez loves children, and she is focused on supporting brain development and social- emotional development in young people through educating, mentoring, and coaching parents/caregivers. Currently, she is the founder and Executive Director of the Astounding Families Alliance in Houston TX.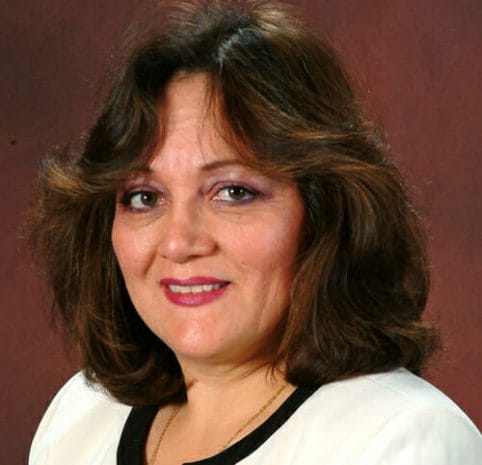 Standards Co-Chair - Yolanda Sanders
YoLanda Sanders holds a Master's of Science Degree in Family Sciences and a Post-Master's Certificate in Graduate Advanced Studies in General Psychology and is currently a doctoral candidate at Capella University. YoLanda is a Certified Family Life Educator and obtains multiple certifications, continuing education units, and professional training in parenting education, childcare, family reading education, infant mental health, family literacy, family
resource management, teaching family sciences, parent-child relationships, and online instructor. YoLanda devotes most of her time to research, after-school reading volunteering, and working with undergraduate students, family sciences virtual course developer, sorority, youth church, children, and families in parenting-reading education through parent involvement. Her goal is to incorporate establishing credentialing and certification to ensure best practices and professionalism in family life coaching and family life education.
Standards Co-Chair - Dr. Mark Roseman
"Dr. Mark" is an author, international speaker, and child custody expert with specialization in high conflict personality and parental alienation.  He is CEO and Founder of The Toby Center for Family Transitions, a leading child visitation and child reunification agency based in Florida which he founded in 2008.  Dr. Roseman is publisher of Contemporary Family  Magazine, flagship of Preserving Family Ties Media LLC, an educational consultant and publisher on family and social issues which he founded in 2020.  His national coaching and consulting company, Mark David Roseman and Associates brings virtual support groups for targeted parents and family practitioners.
Structure & Sustainability Chair - Susan Holt
Susan is a Board-Certified Family Life Coach with a master's degree in education and 30 years of teaching and coaching experience with both children and adults. Her expertise is in building connection in families and classrooms by developing social/emotional intelligence for healthier families and resilient children. In addition, she is privileged to serve as Director of Family Ministry for her church.
Full Board Member-at-Large - Russ Smidt
Russ retired from pediatric medicine Jan 1, 2022. He now works full time at Faithful and True Ministries, Eden Prairie MN, as a Board Certified Coach and is a proud member of the Family Life Coaching Association since 2016. I see individual men, lead men's groups, and see couples with my wife Susie Smidt LMFT (she does the therapy, I do the coaching). I'm excited to start working as a board member at large. I retain emeritus status with Methodist Hospital, St. Louis Park, MN.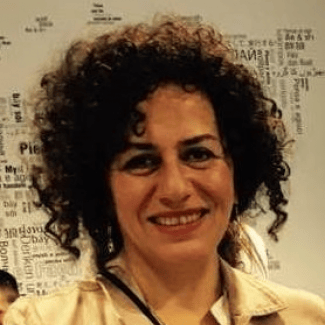 Website Coordinator - Maryam Mohaghegh
Maryam Mohaghegh holds an M.Sc in virology and is a professional coach and teaches at NC State University. She is also a board member of ICF-Raleigh Chapter, the co-founder of Higher Ed Special Interest Group -ICF Raleigh, a member of ICF global Future of Education task force,a pack promise coach @ NCSU, member of DEI committee in College and department @ ncsu. She has work experience in scientific research, publishing, translation, teaching and life coaching and co-author of "How coaching is impacting higher education" white paper.She loves learning, music, arts and people which she combines in her free time.
Focuses on coaching – related state and national politics and policies; lobbies for reimbursement for family life coaches; establishes partnerships with other entities to further FLCA mission and vision.
Works to secure a location, advertising, the pricing structure, call for proposals, keynote speakers and all logistics of the annual conference.
Works to encourage and support students, new professionals and anyone new to the field of family life coaching, including collaborating with other committees to assist these emerging coaches.
Responsible for creating a holistic fundraising plan that may include special events, direct mail, social media, product sales, online programs grants, and other fundraising methods.
Works to promote the FLCA mission and vision through branding, consistent messaging and advertising. Works in tandem with the Membership Committee to build membership.
Encourages and sustains membership in FLCA through promotions, connecting personally with each new member, connecting them with appropriate committees; coordinates and tracks memberships and renewals.
Solicits, schedules and advertises webinar speakers on a variety of interesting and relevant topics; hosts the Book Club.
Reviews and shares pertinent coaching literature; assists members in writing blogs and short articles; assists Advocacy in writing position papers and policy briefs; a long-term goal is to establish a Family Life Coaching Journal.
Currently developing a global certification and credentialing process and standards to be adopted by the Family Life Coaching Association.
Structure & Sustainability
Updates Bylaws, Handbook and Board Committee Summary; manage annual elections and provide Board training; analyze strategic planning.
Interested in joining one of our committees?
All committees are volunteer positions. To apply, please send your information to the Chair of the committee that interests you. Include your full name, email address, resume and a brief statement of interest. The Chair will contact you by email or phone. Thank you!